Hodge Floors stands with St. Jude Children's Hospital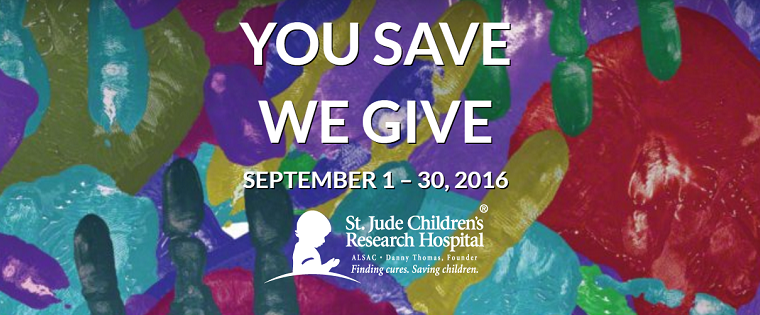 At Hodge Floors, we are proud to support the life-changing work of St. Jude Children's Research Hospital with a special line from the Shaw Carpet Collection. This exclusive collection combines heartfelt designs with an added layer of protection and comfort. Every yard that you purchase from this collection supports the important research and care for the children of St. Jude.
Now during the month of September, we are offering the "You Save, We Give" event. Save $250 when you purchase from Shaw's "Carpet and Cushions Collections for St. Jude" and in turn, Shaw and Hodge Floors will give back to St. Jude. Our shared goal: to find cures and save children's lives so they can return home with their families, cancer-free. Plus you'll find comfort in your own home knowing that every step you take (on these beautiful carpets) provides healing comfort for the children of St. Jude.
Posted in
Promotions