Elegant, Thoughtful Setting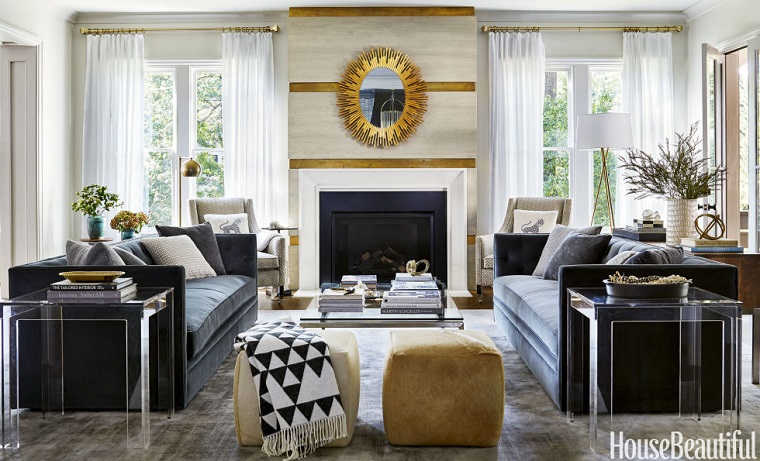 House Beautiful's September issue featured the magazine's "Kitchen of the Year" - an innovative and beautiful transitional space designed by Matthew Quinn. Imagine our excitement as we caught sight of photos depicting the adjoining great room. The elegant and thoughtful setting is one of the most sophisticated yet approachable takes on some of today's most current trends.
Large scale opposing sofas – also in a contrasting dark velvet – keep the room grounded without looking masculine, providing maximum seating while minimizing the number of pieces in the room. As a result, your eye goes straight to that fabulous fireplace and stardust mirror with its subtle bling as a focal point.
The wing backs do just as they should, keeping the area conversational, while their clean lines maintain a since of lightness. A large glass top cocktail table keeps the room airy and acts as a simple connector to the vignette.
The room's final punctuation mark comes next to the sofa in the form of a gold tripod lamp from Visual Comfort & Co. Paired with the mirror, it's a shimmer of metallic that lends just the right amount of glam.
At Hodge, we currently feature several pieces similar to Quinn's selections – almost all customizable with the fabrics and colors of your choice.
It's high design in our small city, and we're honored to make it possible for you to shop locally and introduce it to your home.
Visit the furniture showroom at Hodge Floors when you're ready to update your living space. Who knows? Maybe the next magazine photo we fall in love with could be your own.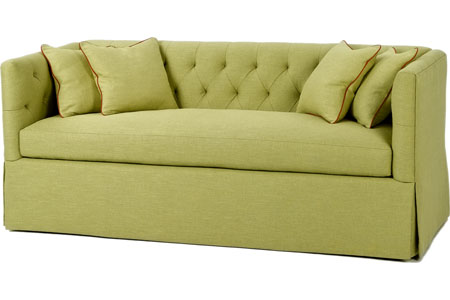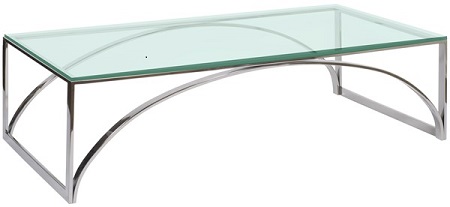 VANGUARD SYDNEY COCKTAIL TABLE