Commercial Floor Project: Spartanburg Water
In October 2016, Hodge Floors contributed to the renovation of the Spartanburg Water building at 200 Commerce Street. The entire building received a fresh makeover, including new paint, renovated ceilings, and updated floors.
The contractor for the Spartanburg Water commercial project was Harper Corporation, and the Architect/Design firm was McMillan Pazdan Smith. Hodge Floors has previously partnered with both firms on other commercial and industrial projects in Spartanburg, including the Upward Star Center.
Hodge Floors sourced and installed a variety of new floors for all the different rooms and areas of the office building. Hodge Floors installed more than 10,000 square feet of Patcraft Modular Carpet tiles, Mannington Modular Carpet tiles, and Armstrong Luxury Vinyl Plank. These hard-working but beautiful flooring options are all available at Hodge Floors for purchase and installation in residential, commercial or industrial projects.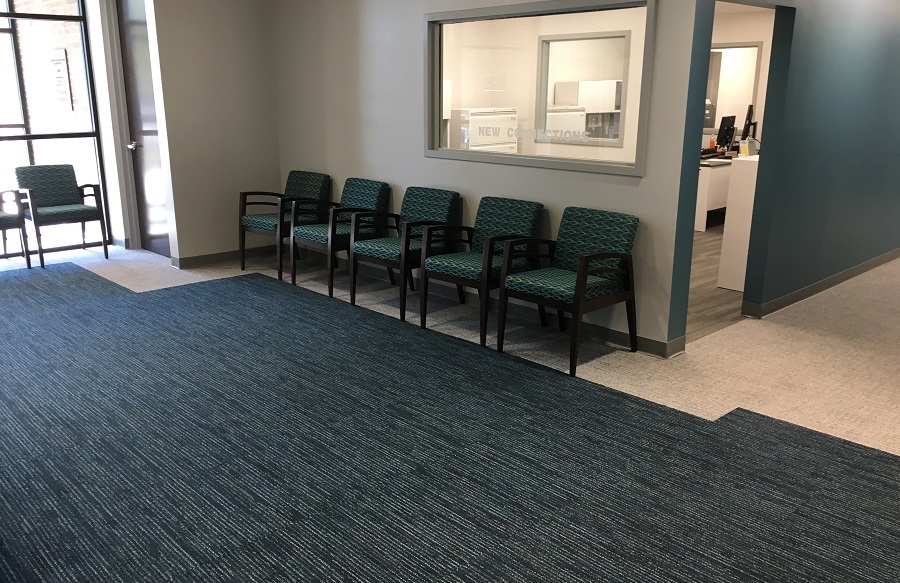 Stop by the Spartanburg Water office building to see their new floors, and then let us know if we can help provide new carpet, vinyl floors, laminate floors or hardwoods for your office or home.