Tips for a Happy Holiday at the Table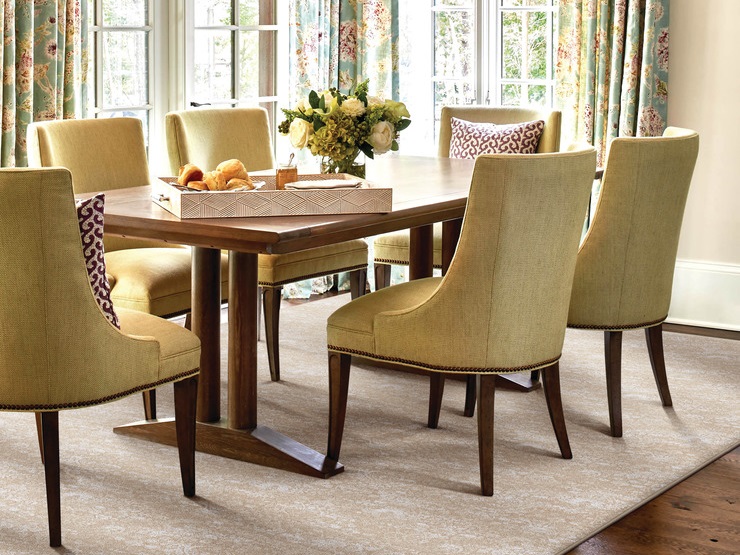 Every Thanksgiving, we consider the turkey, the sides, and the all-important dessert ("Aunt Betty's classic pie or perhaps something with a twist this year?").
But another important element of your Thanksgiving offerings is helping your guests feel comfortable and at ease in your home.
From the moment your guests arrive, you can set the tone for a warm, inviting home. The smells of baking bread or seasonal candles can create a sense of calm, while subtle music playing in the background can further add to the holiday spirit. (Not to mention, both have a way of calming your nerves as you work through your Thanksgiving Day checklist!)
On that note: don't hesitate to get your guests involved. Whether it's asking them to bring a favorite dish, or giving them a special task in the kitchen, guests like to feel like they are contributing to the big event. Another fun tid-bit: we loved learning that famed chef "Barefoot Contessa" wears bedroom slippers to all of her dinner parties to put both her and her guests further at ease!
One tip that often goes overlooked is how you seat your guests at your dining room table. Arrange settings so that everyone feels comfortable, can make eye contact across the table, and also have enough elbow and wiggle room.
And don't forget the floors! The right rug under your dining room table can offer that bold, visual contrast between your dining room table and your floors. It can also keep every warm and comfortable while dining. Here at Hodge, we have an enormous selection of rugs for your holiday table!
Finally, as a general rule of thumb: the more prepared and relaxed you are once your guests arrive, the more relaxed they will feel throughout your day together.
We wish all of our valued customers a warm and wonderful Thanksgiving holiday full of the comforts of home and the blessings of family and friends.
Written by Mia Hodge Thompson on November 20th 2017.