Hodge Floors: AC Marriott Hotel Case Study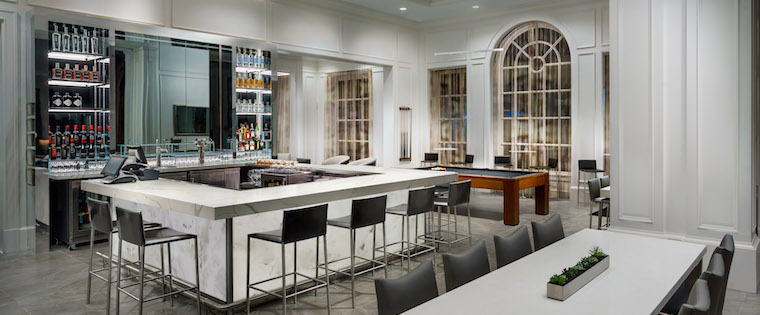 Hodge Floors was honored to be awarded the project for the recently opened AC Hotel Spartanburg. Four years in the making, this arts-focused hotel is designed with European sensibility with a nod to the arts and rich cultural heritage of our region. An impressive art collection featuring artists from the mid-century Black Mountain College adorn the beautiful lobby.
The flooring products chosen would need to be both aesthetically pleasing, but also easy to clean on a daily basis. Hallways on all guest floors are installed with custom Milliken Carpet tiles, which offer a beautiful finished product in classic black and white. Installing carpet tiles is an efficient and quick installation and also offers the ability to easily change out tiles if need be, in the future.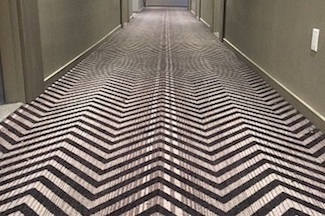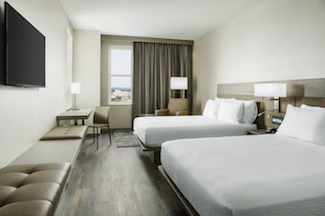 The 114 guest rooms were designed with neutral colors and sleek furnishings. Freelay LVT, a faux wood luxury vinyl tile from Milliken, completes the clean minimalist look. For "Level 10," the impressive 10th floor rooftop lounge, charcoal carpet tiles complement both the upscale ambiance and the impressive view of downtown Spartanburg.
The Milliken Freelay LVT was the perfect choice for the AC Hotel for many reasons. It has a polyurethane coating, which protects it from stain and abrasion, but also eliminates the need for wax or polish. It also has a transparent wear layer, which provides long-lasting appearance retention in heavy commercial traffic environments. The non-skid backing allows an adhesive-free installation and replacement. But most importantly, it possesses sound-reducing qualities, making it an ideal choice for a multi-story building.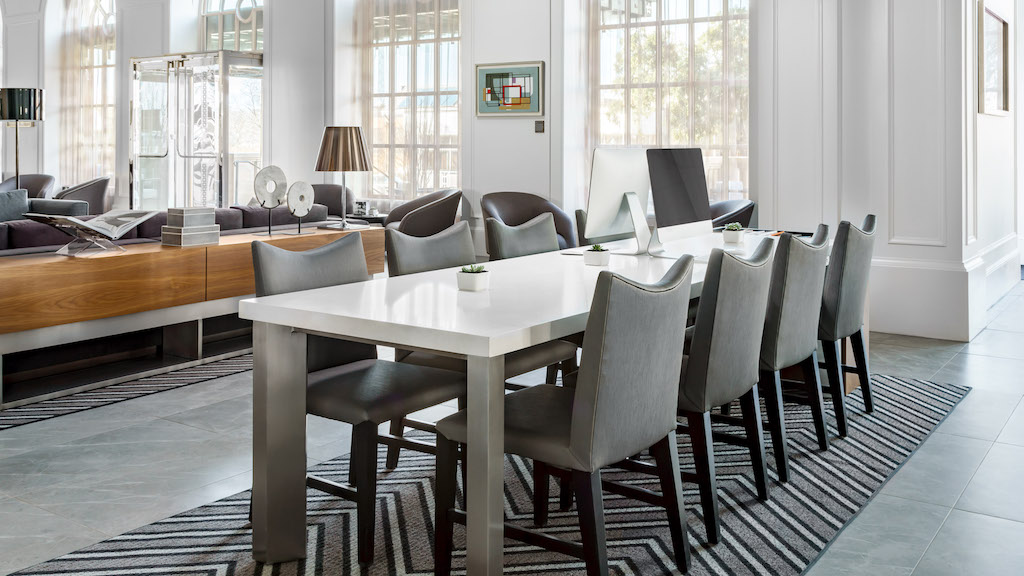 This new downtown landmark's finished result used a variety of flooring styles that complemented the sleek, European design of this hotel, while offering durability and functionality for the thousands of visitors that will grace this grand space.
The AC Hotel is just another example of why we at Hodge Floors love our work, our continued partnerships and our connection to this growing and thriving community.
Posted in
Flooring