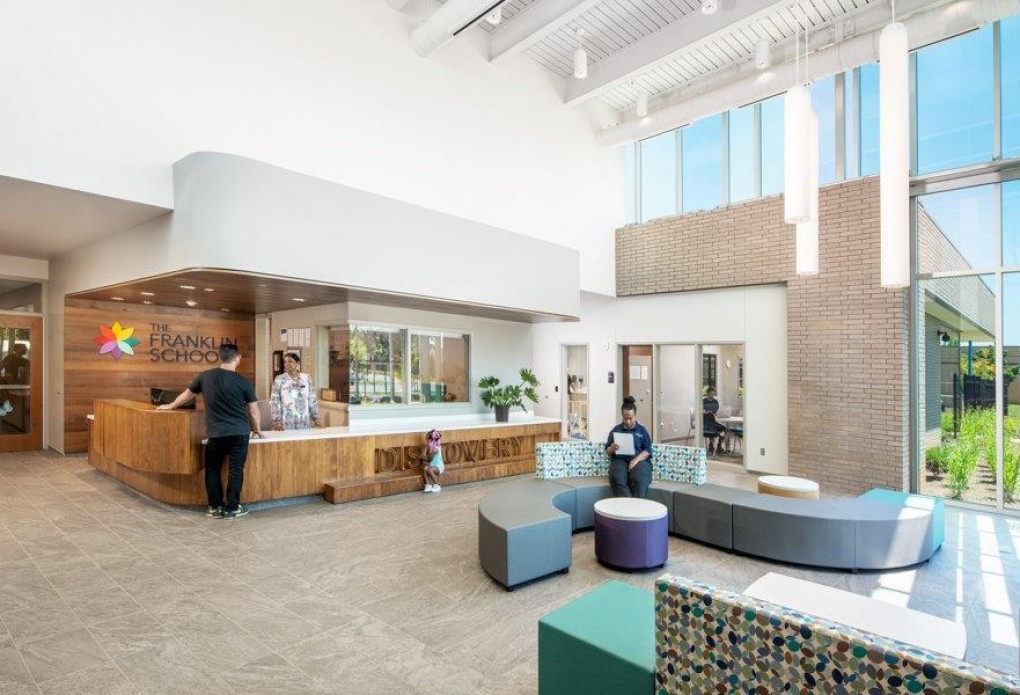 Commercial
The Franklin School
Owner: Spartanburg School District Seven
Contractor: Harper General Contractors
Products used: Luxury Vinyl Tile (LVT) and Carpets by Milliken
At Hodge Floors, we love taking part in projects that plan to improve learning opportunities for children in our community. The new Franklin School intends to do just that. Opening in January 2019, this school will be a first-class early learning center serving children ages 6 weeks through age four. Hand-selected, well-qualified teachers will inspire children with a creative and STEAM (Science, Technology, Engineering, Art and Math)-centered approach.
This school is a part of a broader revitalization program called "The Northside Initiative," a group fostering thoughtful redevelopment in Spartanburg's Northside Community. Their goal is to honor Northside's past while expanding opportunities for housing, education, and health for its residents' future. We were thrilled to have worked on this project!
Given that this is a school that will serve the very young, we chose a mix of Milliken carpets and luxury vinyl tiles that would be durable for little hands and feet, while also choosing designs that inspired (but didn't detract) from a creative learning environment. (Note the stylish herringbone design in the Multi-Purpose Room.) We considered all of these factors when selecting flooring for this project and are delighted with the results.
The Franklin School project is yet another example of why we at Hodge Floors love the work that we get to do every single day. We look forward to seeing how The Northside Initiative continues to inspire opportunities for all ages in this Spartanburg community.