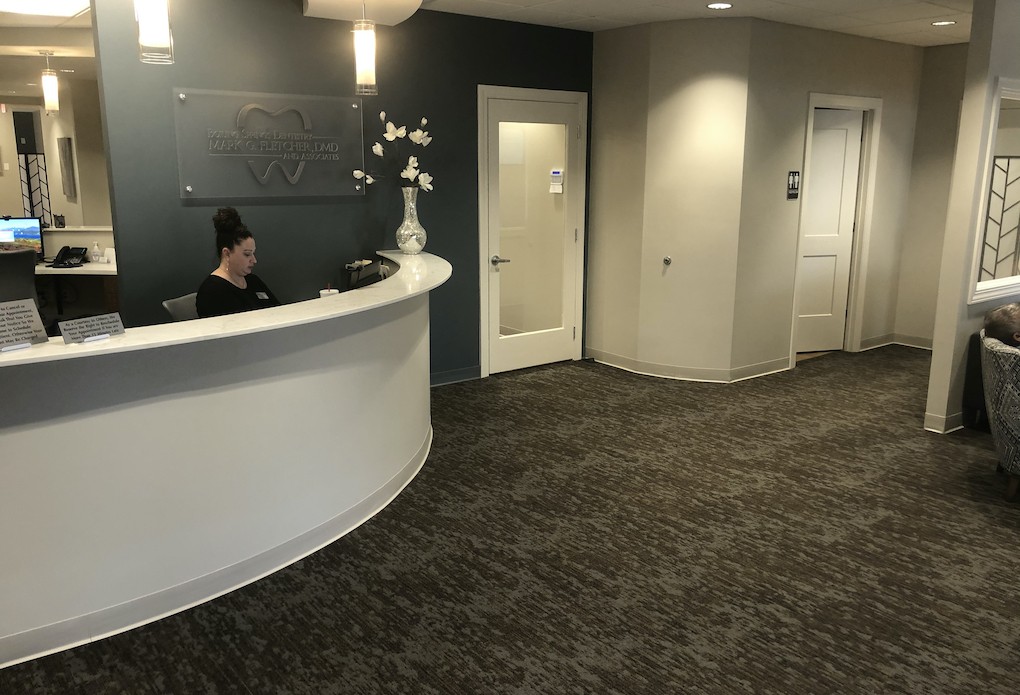 Commercial
Boiling Springs Dentistry
General Contractor: Creative Builders
Carpet Manufacturer: Mannington
Luxury Vinyl Tile Manufacturer: Tandus Centiva
One of the things we love about Hodge Floors is the variety of projects that we get to work on, especially projects that have a positive impact on our community. The recent Boiling Springs Dentistry project was one of those examples, and we are quite happy with the results!
Hodge Floors helped with flooring design and installation at Boiling Springs Dentistry's new, expanded location. A modular carpet tile from Mannington Mills was selected in a walnut color. This complemented the office design's modern gray and white color palate that creates a sense of calm for patients. Our chosen carpet makes a subtle statement when you enter the office, while offering durability for the high traffic nature of the office. For the exam rooms, an LVT was chosen from manufacturer Tandus Centiva in a field color with realistic wood patterns. This highly durable "no-wax" plank is designed for commercial performance, plus it's easy to clean, and includes a special finish to discourage scratches.
The result is a beautifully-designed office that complements the look, feel and vision of a growing business.
We appreciate the opportunity to work with Boiling Springs Dentistry again. This project is another example of why we love the work that we get to do at Hodge Floors each and every day, especially when it benefits the health of our Spartanburg community.