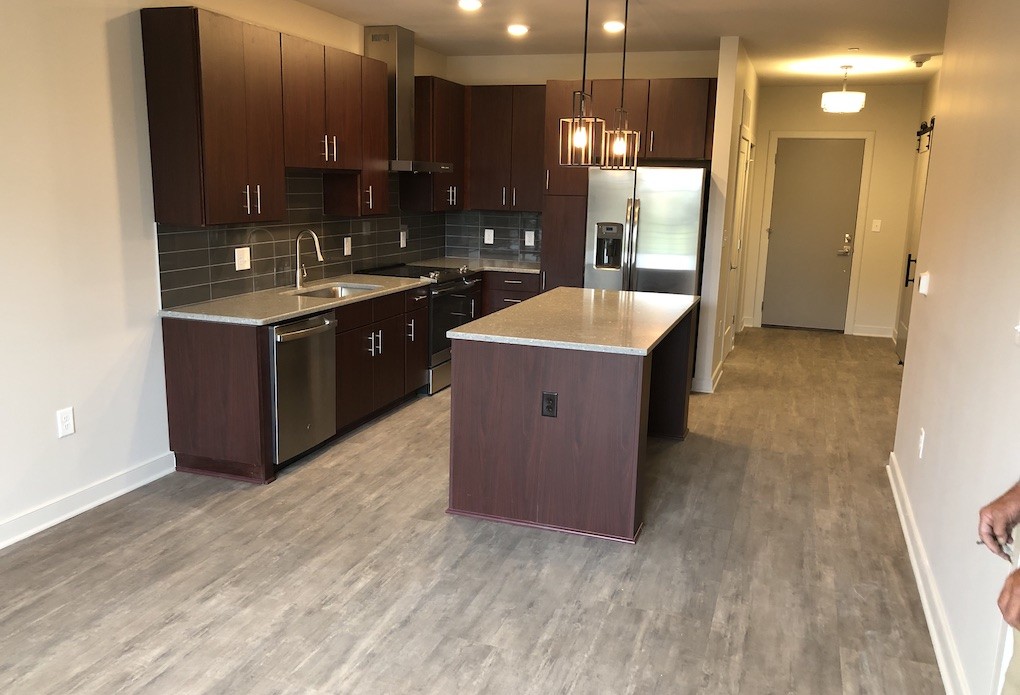 Commercial
142 Social
Owner: Spartanburg Downtown Apartments (SPDA)
Project: 142 Social
Designer: Sandra Cannon
General Contractor: Dunbar Construction
Products: LVT by J & J Industries
Sandra Cannon is a well-known interior designer in Spartanburg, and she approached the Hodge Floors team with a specific request for the new apartment complex 142 Social.
"It was important to take 142 Social to a new level within the market. We focused on finishes and colors that have integrity and sustainability. The aesthetic is meant to feel unique with a visual quality that represents revitalization."
- Sandra Cannon
The Hodge Floors team was happy to take on this challenge in choosing quality floors for the building's studio, 1- and 2-bedroom apartments. We used durable and chic luxury vinyl tile (LVT) by J & J Industries, and chose long tiles, 18" x 36", to give the floors a modern, concrete look.
Residents at 142 Social began moving in Summer 2020, and Hodge Floors was honored to have a part in another sign of Spartanburg's growing, thriving Downtown work-life community.