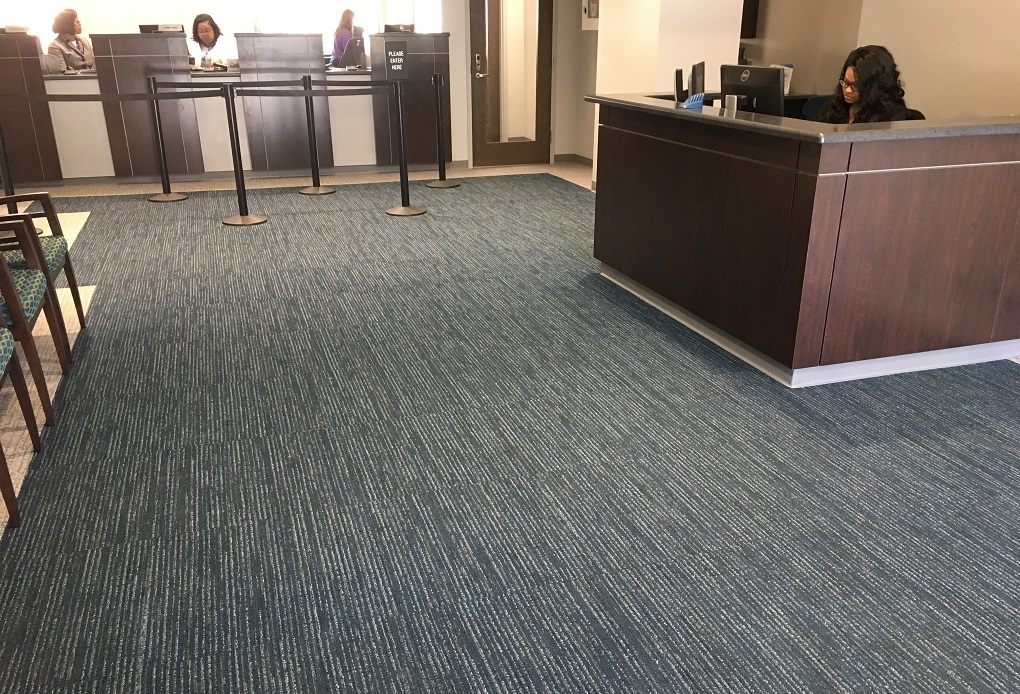 Commercial
Spartanburg Water Building
Products Used: Patcraft Modular Carpet tiles, Mannington Modular Carpet tiles, and Armstrong Luxury Vinyl Plank
Architect: McMillan Pazdan Smith
Contractor: Harper Corporation
In fall 2016, Hodge Floors provided all new floors, which involved sourcing and installing carpet tiles and vinyl plank, as part of the complete renovation of the Spartanburg Water building at 200 Commerce Street.
The flooring provided by Hodge Floors needed to be stylish yet durable to hold up to the demands of a busy office building. The floors, along with the new paint and renovated ceilings, give an overall look and feel that is vibrant, modern and stylish. The use of blues and greys matches the function of Spartanburg Water, while clean lines and patterns create an illusion of forward movement down hallways and throughout offices.
The new renovations aren't just beautiful; they're also practical. The use of carpet tiles will allow the company to make simple repairs/replacements as needed to small problem areas instead of having to roll out all new carpet after stains or wear. Vinyl plank has the warmth and attractive finish of real wood, but lasts longer and requires less specialized care.