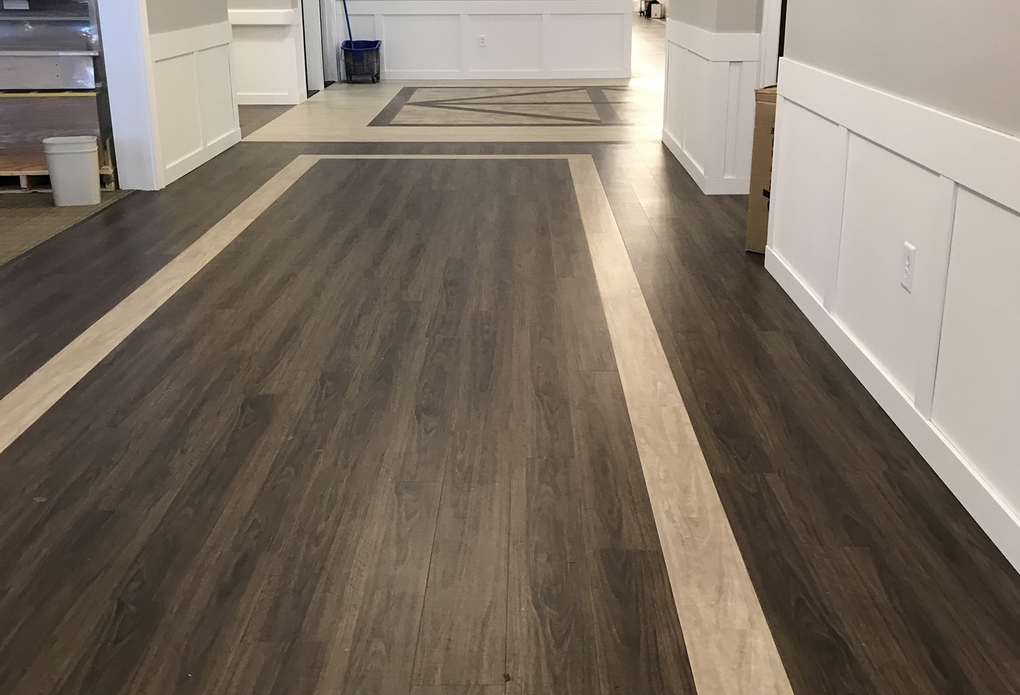 Commercial
White Oak at North Grove Case Study
Products Used: Milliken Luxury Vinyl Tile and Bolu Commercial Carpet
Contractor: Harper Corporation
Architect: McMillan Pazdan Smith
Designer: Anna Converse, Habis Designs
"Just want you all to know that one of the residents that admitted today has decided to change his code status from DNR to a full code status. The statement was "I really like this place, can I change that now"... AWESOME! – Andy Nelson, White Oak @ North Grove Administrator
Hodge Floors is proud to have served White Oak for over 30 years as we have provided flooring services to their facilities in both North and South Carolina. Not only are they great customers, the owners of White Oak are great friends of ours and we share a common passion for a high level of customer service.
The opportunity to work on their new flagship facility at North Grove was a project we took on with great compassion. White Oak's vision was to create "the nursing home of the future." At Hodge, we were proud to have provided the flooring for this state of the art facility.
The flooring products for North Grove would need to be both aesthetically pleasing, but also versatile and easily to maintain. The Milliken Luxury Vinyl Tile provided a high end, residential visual, and it's no-wax finish makes maintenance simple and less expensive. The Bolu commercial carpet is beautiful, in a classic pattern that masks traffic and soiling. The yarns are specially treated to be easy to clean, resist stains, and inhibit bacterial growth. The carpet also has a special backing that keeps spills from penetrating the carpet, making them much easier to remove.
Upon the project's completion, White Oak North Grove received rave reviews for its tasteful design and thoughtful functionality. It truly does not look nor feel like a nursing facility, which is a testament to the diligent planning process. The residents are experiencing life in a state of the art facility, with all of the comforts and aesthetics of home. One resident, upon entering for the first time said that he wanted to live longer now so that he could enjoy this beautiful new facility.
This is a testament to why we love our work, our continued partnerships and our connection to this community.