Even though this winter was a mild one, our team at Hodge Floors can't help but want to shout from the rooftops, "Bring on Spring!" Allergies aside, we're ready for warmer weather and flowers in bloom all around.
Are you as ready for spring as we are?
Perhaps this enthusiastic feeling is fueling our collective spring Hodge Floors goal: to really stop and smell the flowers this season. Now the question is how to achieve this goal.
Finding the Time to Pause
While we're using this idea of "stopping to smell the flowers" as a metaphor, it's a great representation (and reminder to us) of one simple action that we can all do to create a bit of space and appreciation in our day.
Have you ever found that during your busiest times, it's perhaps the most difficult time to will yourself to actually stop…and just rest for a moment? But the irony is, that this is likely the most important gift we can give ourselves, our family, our friends, and, yes, our co-workers too!
So this spring, we encourage you to take a moment to take it all in. From the sounds of bees buzzing, to the smells of flowers and new grass growing again—take time to appreciate it all.
Custom Work
Noticing spring's beauty is one way to enjoy the world around you. Another is to find beauty and interest in your home. When you walk into a home, the staircase is often the first thing that catches your eye, so why not make it beautiful too?
Our custom stairwell work can create a beautiful look (and feel) that instantly upgrades this focal point of the home.
Take a look at some of our recent work: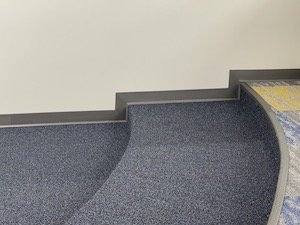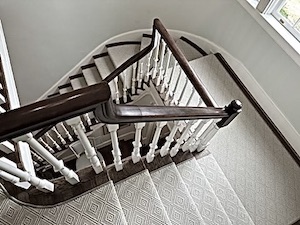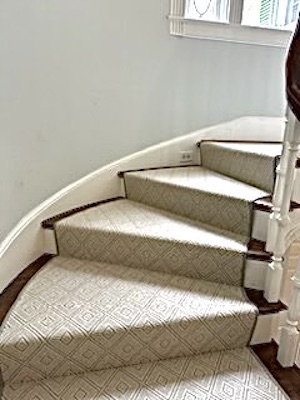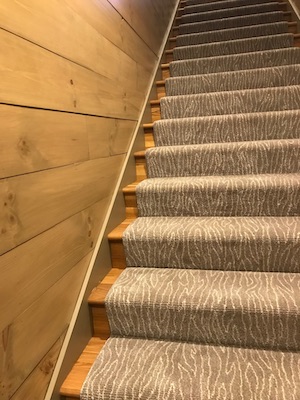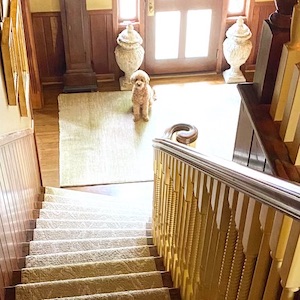 Reach out to our Team at Hodge Floors
Well friends, we wish you all a Happy Early Spring and look forward to seeing you in the store!