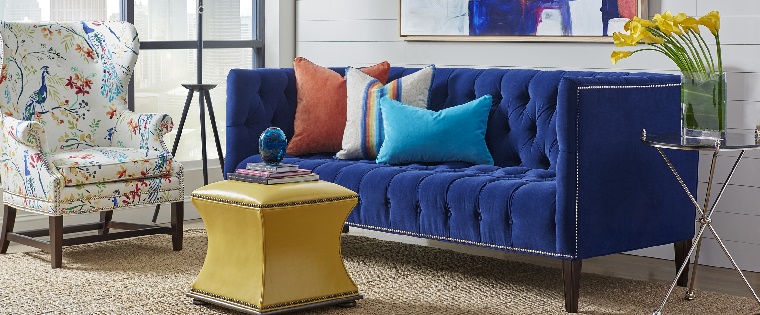 As school is back in session and the long lazy days of summer are growing to a close, the design team at Hodge Floors keeps looking for ways to capture the happiness of summer in our home decor.
When we spotted this Gibson Sofa from Wesley Hall in a striking cobalt, we knew we had struck gold. I… read more
Written by Mia Hodge Thompson on August 24th 2016.
Posted in
Hodge Insight