It's that time of year again! Time for back-to-school shopping and shifting gears to our beloved schedules.
Our team at Hodge Floors is looking back fondly over one of our busiest summers ever! The span of community projects that we took part in is almost dizzying…but also incredibly meaningful to our team. As we've said before, we love projects with heart, and each of these projects felt like they were laying a beautiful foundation for exciting things to come.
We've worked on everything from a host of flooring projects for area schools, colleges, and hospitals, to our beautiful new Spartanburg County Courthouse.
Here's a recap of all that we've been working on.

Spartanburg County Courthouse
Here's an insider look at the stunning new carpet that we installed for one of the Spartanburg County Courthouse courtrooms! Fun fact: We had to fold up the 1,000-pound carpet like a burrito just to get it onto an elevator!
Spartanburg County School District 3
Hodge Floors had the privilege of working on new floors at Cowpens Elementary School (cafeteria pictured here), as well as Pacolet Elementary School and Broome High School.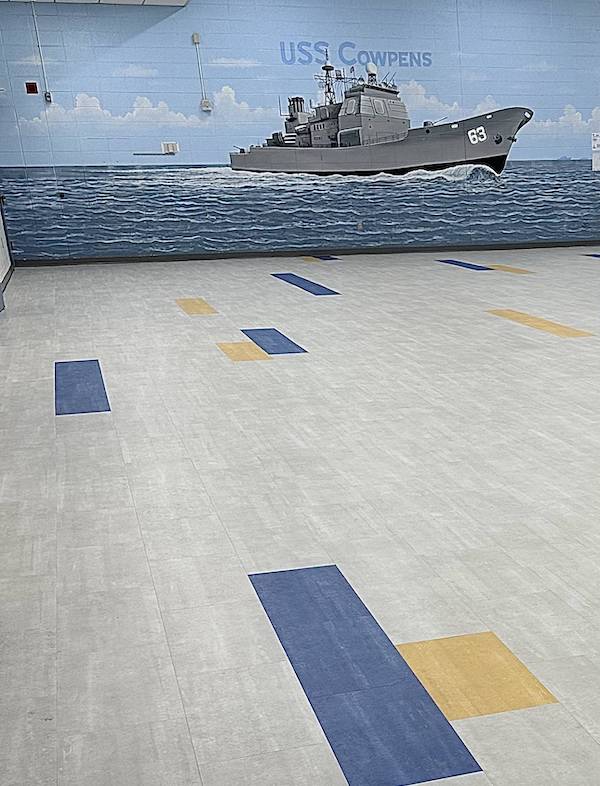 Spartanburg County School District 6—Dawkins Middle School
Nothing says "welcome back to school" like colorful new floors! Hodge installed flooring in 14 classrooms in record time, just in time for eager learners this fall!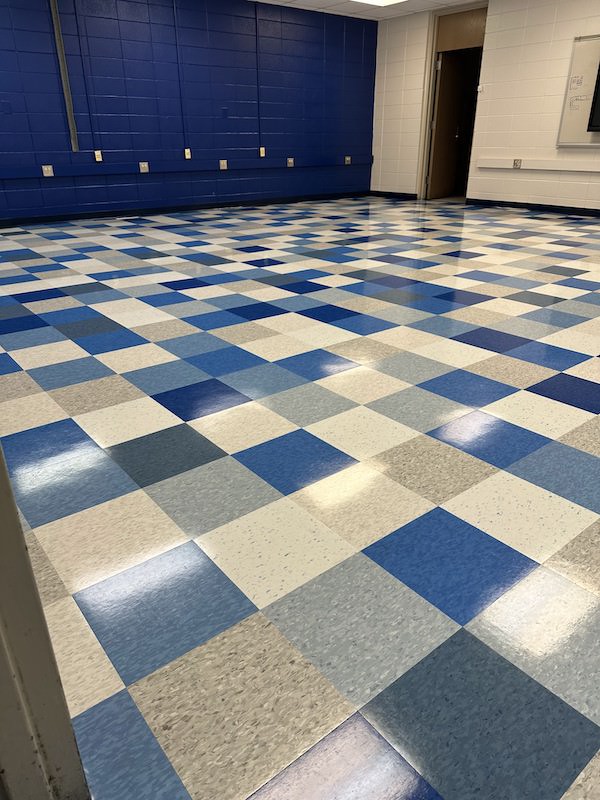 Spartanburg Day School
Hodge Floors has been hard at work at Spartanburg Day School this summer refreshing all of the Middle School with new carpet tiles. Check out the custom carpet tile Griffin mascot!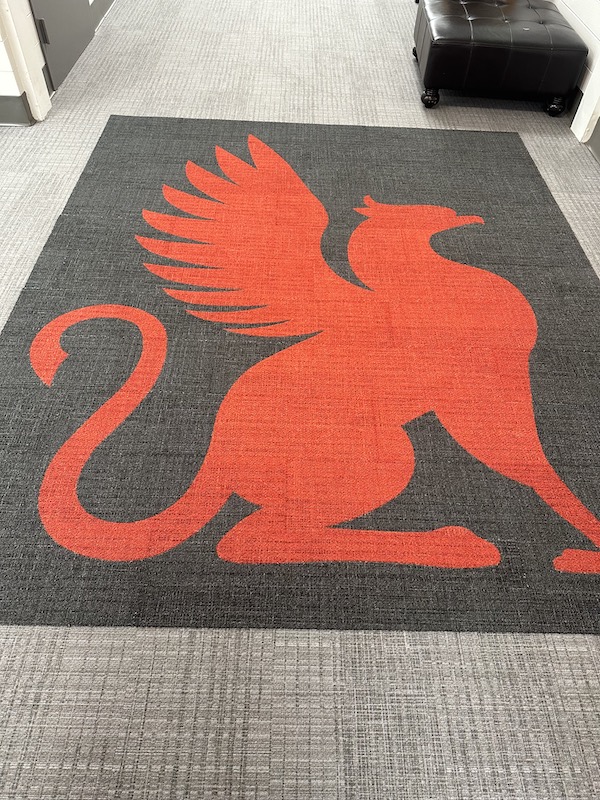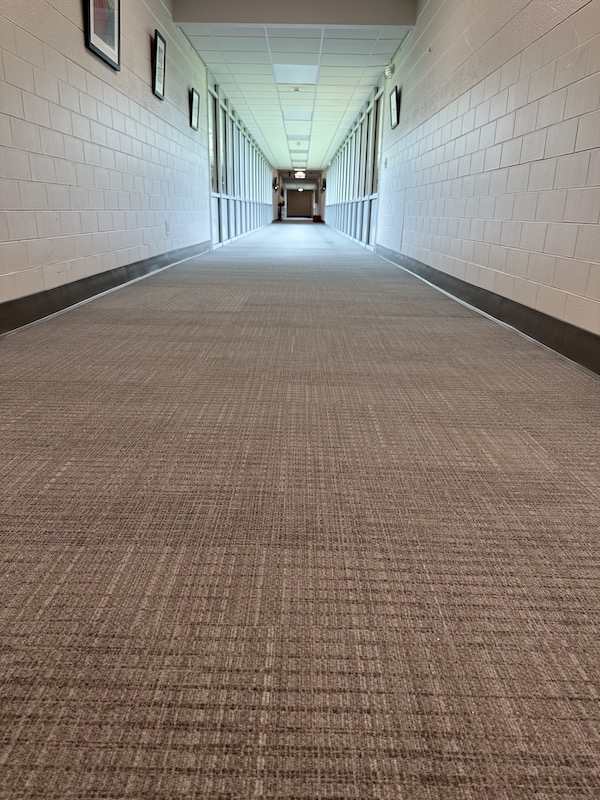 Spartanburg Regional Hospital System
This summer, our team at Hodge Floors has been working around the clock to install beautiful new floors at Spartanburg Regional Hospital System. Through late nights and early mornings, we went the extra mile to work around doctors' and nurses' schedules, while keeping renovations humming along.
Stop By Our Showroom
From our home to yours, our team at Hodge Floors hopes that you can embrace the cool down and the comforts of a new routine this fall.
Looking for just the right flooring for your home or business? Stop by our Hodge Floors showroom to explore our beautiful selection of carpet, rug and hard surface options for your home.