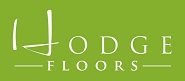 We are proud at Hodge Floors to now be a Visual Comfort and Co. Gallery Partner. This designation promises a new era for Hodge, and an unprecedented designer lighting selection for Spartanburg.
Visual Comfort & Co. is widely considered to be the leading designer lighting company in the United States. The company partners with some of the most respected designers from across the globe to create lighting with natural materials, exceptional quality and plenty of functionality.
We love the fashion-forward sensibilities of this iconic lighting brand and the on-trend yet warm and welcoming designs they create. We invite you to stop by and visit our Visual Comfort & Co. Gallery here in our showroom and be inspired by the options you'll find – right here at home.