Looking back on 55 years of Hodge Floors, we are reflecting on generations past. Ours is a business that started with our grandfather Charles B. Hodge going from farm to farm on horse and buggy to sell his wares and from his store, Hodge Dry Goods, which stood on North Church Street, a block from the Montgomery Building.
In 1955, when I-85 came through north Spartanburg at Hearon Circle, our father, Jim, could see that Spartanburg was growing north. He bought a plot of land on Asheville Highway which was the main connector to I-85 at that time. Daddy transitioned the business to wholesale distributing, and Hodge Dry Goods became Hodge Wholesale Company. He distributed Hanes underwear products, and in 1957 he was a leading distributor of Wrangler Jeans in the USA.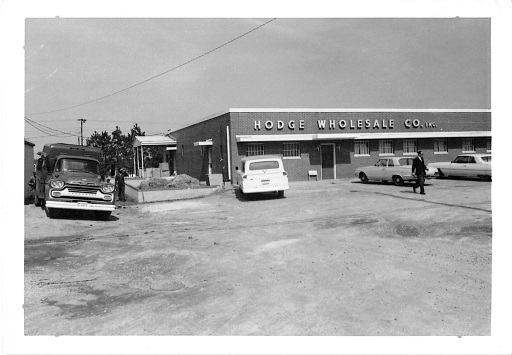 Then in 1965, opportunity knocked again, and Daddy had the chance to sell carpet from Bigelow Carpet Mills. This proved to be a successful shift, and eventually the wholesale items were phased out. Hodge Carpets was born.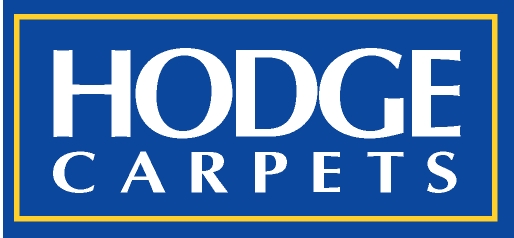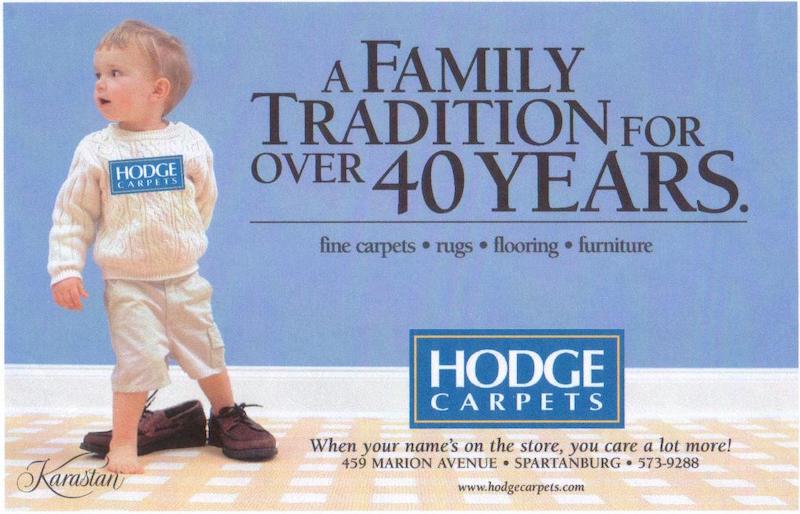 Through the 50's, 60's and beyond, our father, Jim, carried the torch and paved the way for our family-owned business to thrive. Shifting the business model to carpets enabled him to serve our community in a whole new way. Daddy's story, as well as that of our grandfather, Charlie, before him, is very much woven in the fabric of Hodge Floors. We are so grateful for their wisdom and vision for what our family-owned business could become.