Some people can't wait for Christmas every year. For others, it's their birthdays that get them completely fired up to celebrate. For us? It's our seasonal trip to High Point Furniture Market that we look forward to from the very second we leave our favorite destination in North Carolina to the next time we return.
As expected, our Fall 2016 trip delivered countless new finds that will be making their way to our showroom in the upcoming months. But, as always, it's the inspiration that keeps us coming back for more. So with that, we'd like to share what we see as the biggest market trends that not only have us excited to try for ourselves, but to introduce to homes throughout Spartanburg.
Bring in the Blue (and Green, and Black, and Yellow…)
Blue is still big in home decor – ranging from deep navies and blue grey to bright splashes of cobalt. But color as a whole is still hot. Greens, blacks and yellows (though a little bit less pink and orange) have us feeling happy that color – in everything from carpets and rugs, furniture and accent pieces – seems here to stay.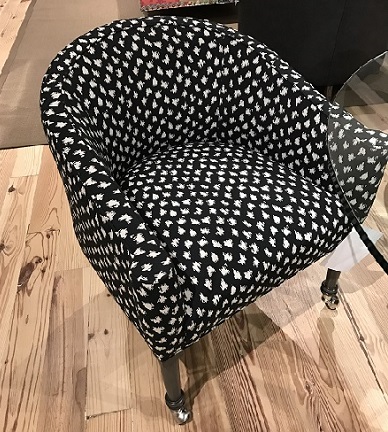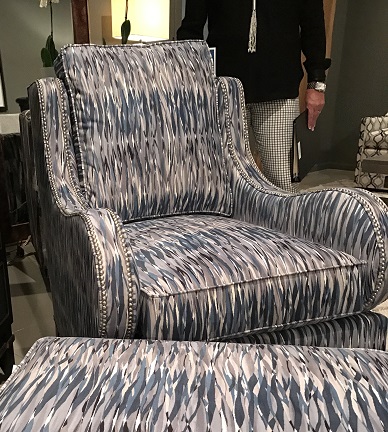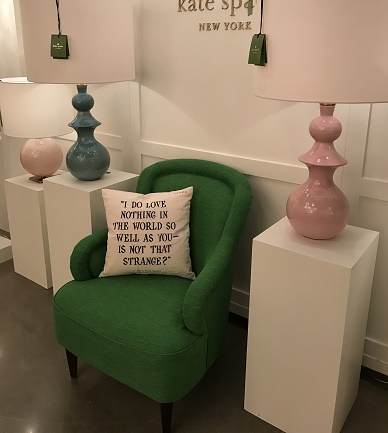 Eye for Details
We're tickled to keep seeing unexpected details that lend furniture and decor another level of interest. Contrasting welt and bands, nail trim, tufted backs, gold (and silver!) finishes, and – a long time favorite – Faux Bois is still going strong. Add one or more of these details, and you can instantly add new life to any room – and you better believe we're doing it over and over again.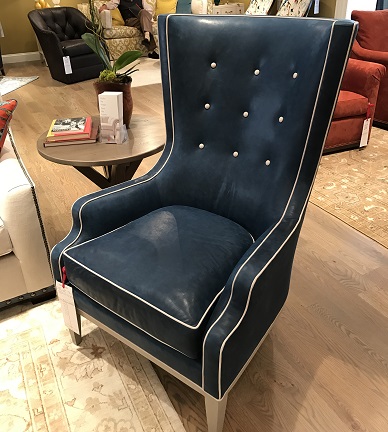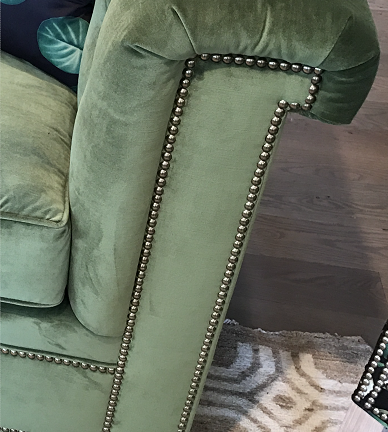 Sculptural Shapes
We're seeing more and more instances where statement furniture pieces become focal points of rooms – almost serving as art. We're loving the dramatic curves in upholstered chairs adding artistic flair (and a comfortable place to rest).
Celebrity Influence
You're always guaranteed to spot celebrities (and their influence) throughout every market trip. And, as always, some of the biggest names in the business – Thom Felicia, Suzanne Kasler – and outside for a concert – The Pointer Sisters. But our most exciting celebrity introduction this year was from the acclaimed potter, Christopher Spitzmiller, as he introduced his designs for Visual Comfort & Co. For those of us who could only admire his originals in boutiques and show houses, we can now buy his timeless designs. To say we're excited is an understatement.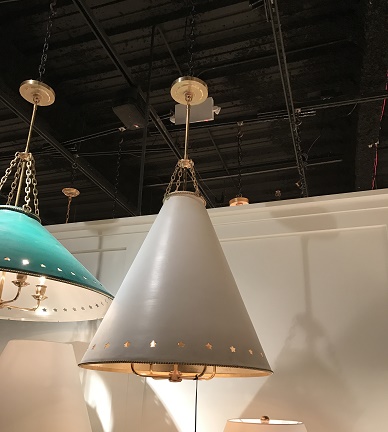 So hang onto your hats, Spartanburg. We're bringing our exciting finds to our rugs, carpet, furniture and lighting selections from market and invite you to stop by the showroom to experience these trends in person.