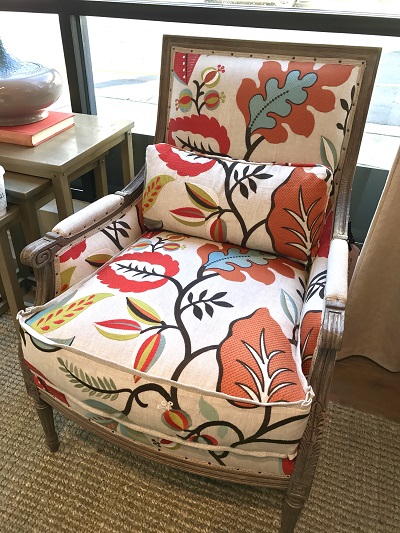 Walking through the Wesley Hall High Point Showroom last month, something stopped us in our tracks. It was a chair, but not just any chair. This little "design diva" positively popped with charm.
We had to take a moment to absorb why this accent piece was so captivating.
First, this classic French Bergére Chair seemed to command the space with its crewel fabric that was both bold and youthful—yet still classic and charming. Taking one step closer to investigate, we were drawn into the details. Randomly spaced spit tacks, in lieu of nail trim, was a funky unexpected element, while the flange detail on the seat added a subtle touch of interest. Stepping back to further examine this eye candy, the distressed wood finish seemed to add just the right amount of texture.
This take from Wesley Hall on a classic French style was indeed a statement piece. One that could transform a room—or even become the inspiration for an entire home.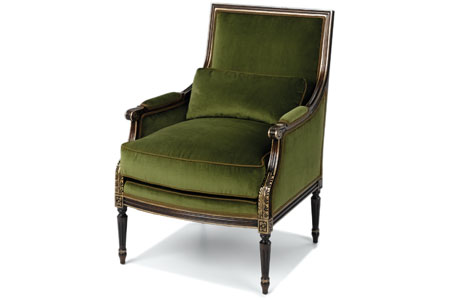 Pop into Hodge Floors to see the Wesley Hall 911 Cameron Chair along with our many chairs and furniture offerings. We're sure a few will stop you in your tracks too!