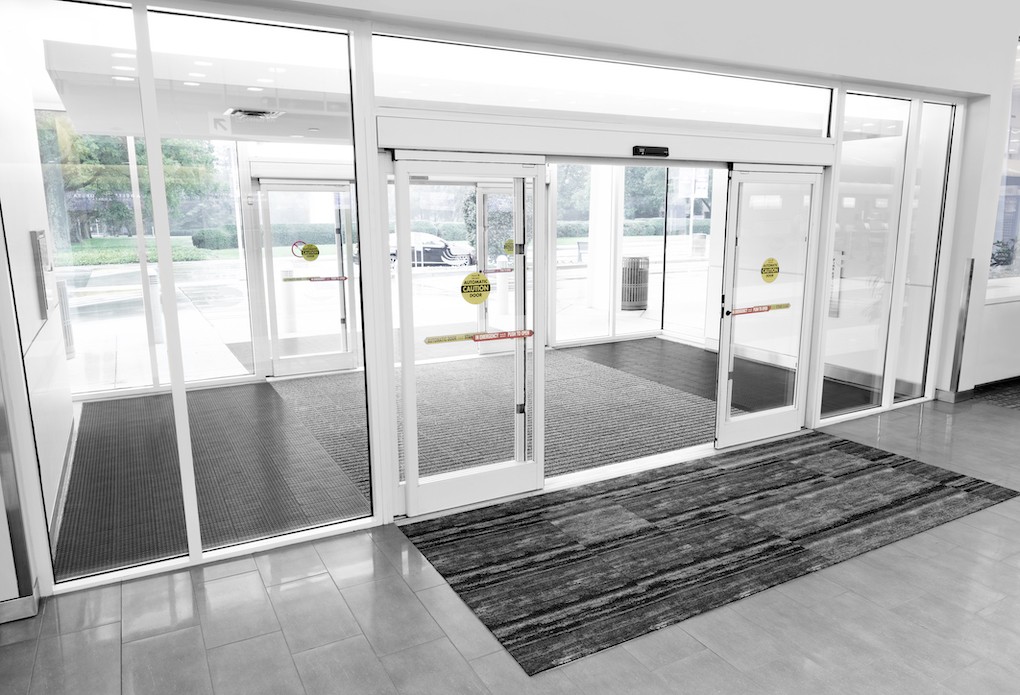 Commercial
Hodge Floors Installs State-of-the-art Flooring System at GSP
Owner: Greenville-Spartanburg Airport

Project: Airlock replacement flooring


Products: OBEX Milliken Entrance Flooring
Fun fact: the area between the two sets of automatic doors at the entrance to airports is called an "airlock." Not only does this area have a special name, it has the unique purpose of keeping the air pressure inside the airport at a more consistent state than the outside.
You can imagine this airport "entrance zone" receives non-stop foot traffic. So when GSP airport needed replacement flooring for this high traffic area, we had just the product in mind for the project.
Milliken's state of the art "OBEX" entrance flooring system leads the way in protective flooring technology. Hodge Floors chose this product not only because of its aesthetic appeal, but also for its integration of forms and materials that serve area needs in different "zones."
For GSP's Zone 1 (exterior flooring zone), this flooring is meant to trap grit, heavy dirt particles and moisture including snow, salt and sand. The purpose here is to keep dirt out.
For Zone 2 (airlock zone) flooring, a second type of flooring was installed to further collect dirt and moisture using a dual-action product. This flooring was installed between the two airlock doors.
For the Zone 3 (interior zone) flooring, Hodge Floors chose a type of flooring that removed any remaining moisture and small particles.
The result are three unique, beautiful flooring materials that seamlessly transition airport visitors from outside, through the airlock and into the airport. Each flooring type has a unique aesthetic, moving from a more durable and functional "exterior" flooring, to a more "interior" type of flooring within the airport.
We're proud to have partnered with both Milliken and Greenville Spartanburg Airport to usher travelers to safely and seamlessly to their future destinations.