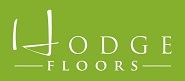 We are proud at Hodge Floors to now be a Visual Comfort and Co. Gallery Partner. This designation promises a new era for Hodge, and an unprecedented designer lighting selection for Spartanburg.
Visual Comfort & Co. is widely considered to be the leading designer lighting company in the Un… read more
Written on January 19th 2017.
Posted in
Hodge Insight