When you think of hardwood floors, it's often warm, auburn neutrals that come to mind. Now, a bold shift is on the horizon. New hues for hardwoods are including richer, darker tones, as well as lighter, "white washed" options. It's a brave new floor world…let's learn more about your color options!
Dark, dark or darker? On the other end of the color spectrum, dark stains like ebony, dark walnut, and jacobean are also popular choices. If one is too dark, you can also opt for a 50/50 blend. What may be very dark to one person, may be "not dark enough" for another. The paint on your walls, lighting, and type of wood can all affect the finished look of your floors. Our suggestion: test out a few colors on your floors before committing to a stain color. Keep in mind, there can also be color variation between the planks, so be sure to test out the stain on an area that covers multiple wood planks.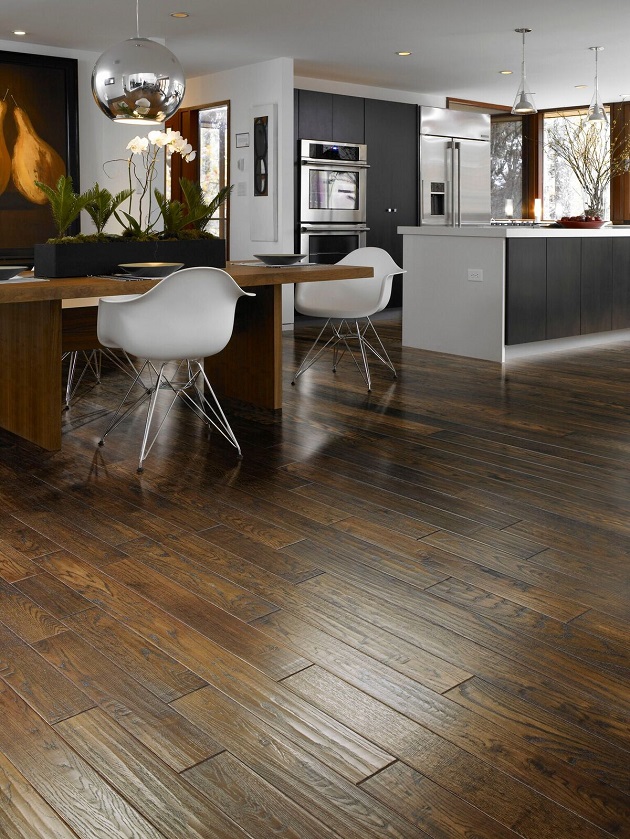 Andalusian by Shaw Floors
How light can you go? What works best for your home is all in the eye of the homeowner. Light hardwood floors have some advantages over darker wood because they tend to show dirt and scratches less. When people choose to go light, they are often choosing a natural (non-stained) floors, or with newer white or washed, or gray looks.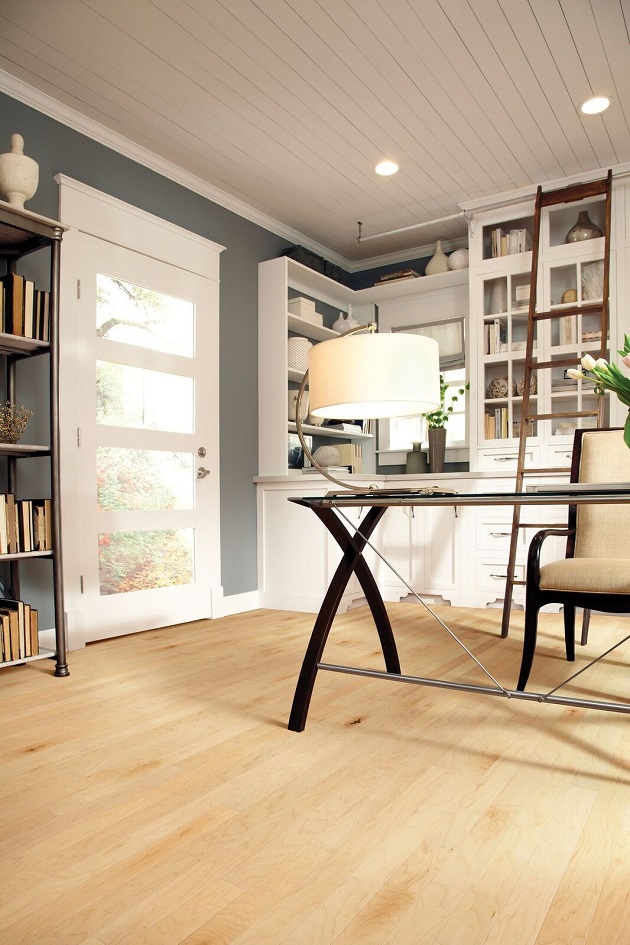 Palmetto by Shaw Floors
Why white wash? Many are opting for white washed floors as it gives your home a fresh, modern look. A great compliment to cooler wall colors, white washed floors look best over options like white oak (vs. red oak) floors. A water-borne, high traffic finish will allow for longevity and durability.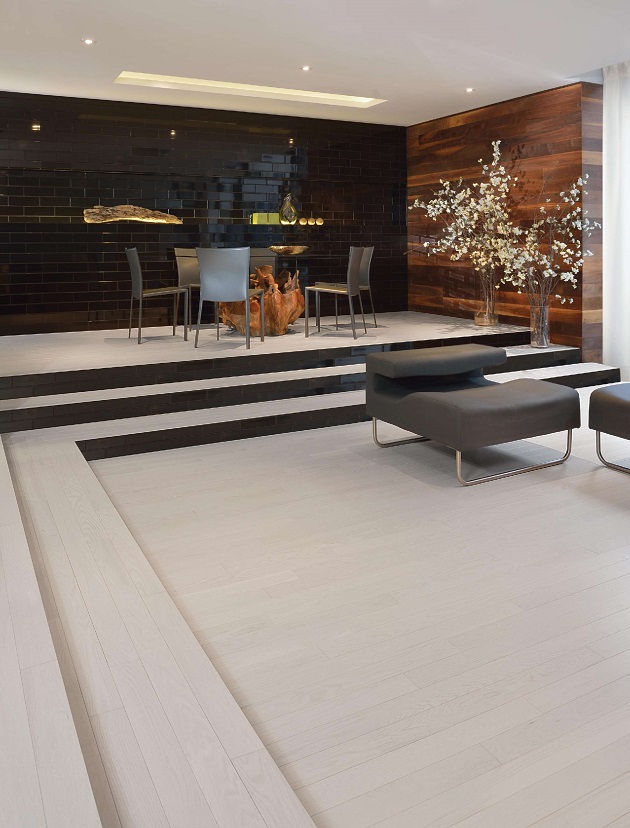 Red Oak Nordic by Mirage
Dare to go gray? These floors are a fun new mix of white and ebony colors, creating a light gray hue. If you're craving a look slightly outside of natural or white washed look, then gray is a fresh option that can give your home a bright, modern feel. Gray stained floors works best with white oak floors.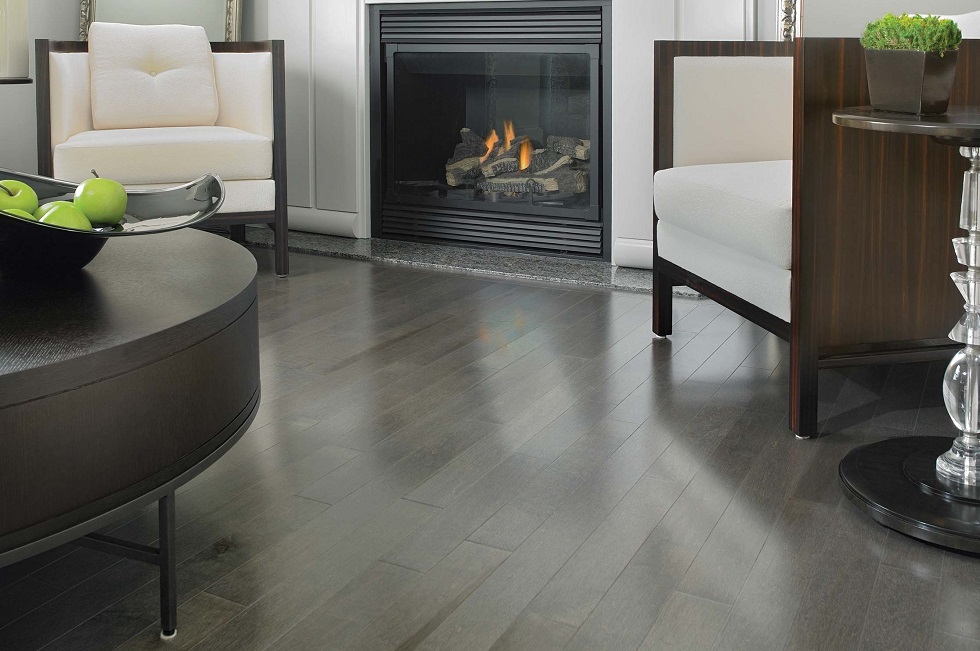 Maple Charcoal by Mirage
When choosing a floor color for your home, be sure to consider home style, pets, wall color, lighting, room size, and furniture. Also consider how often do you clean your floors, and are you ok with dirt showing up?