When you take a look at any Rifle Paper Co. product, you can't help but feel like you've just walked through a flower garden in France. Their designs evoke a fresh, classic quality that we just love. When famed Dallas-based rug company Loloi introduced a new collaboration of rugs and pillows featuring Rifle Paper Company's designs, it was a dreamy product line that we couldn't wait to share with our customers at Hodge Floors!
Not only do we love Rifle Paper Co's designs, we love their start-up story too. Based out of Winter Park, Florida, husband and wife Nathan and Anna Bond began their stationary and lifestyle brand in their garage apartment just 9 years ago. An illustrator by trade, Anna oversees the creative direction of the brand while her husband Nathan, a former musician, manages business operations for their growing company. Together this creative duo holds a strong belief that "life's personal stories and moments are best shared through the gift of a handwritten card or note." In an age where the art of the handwritten letter is becoming less and less common, we love that they are inspiring and encouraging this tradition to continue.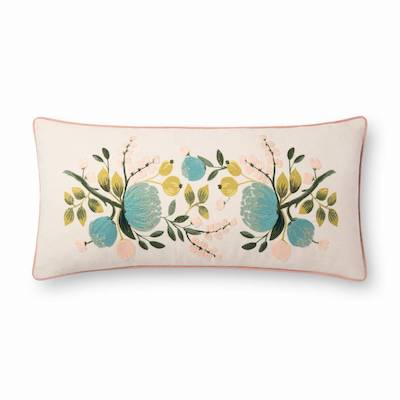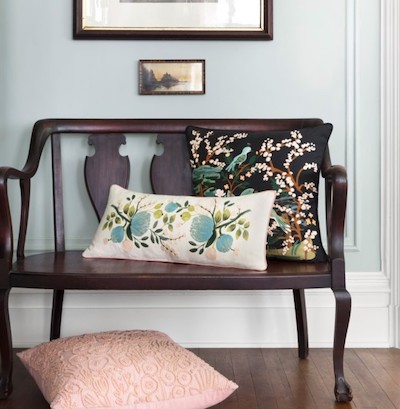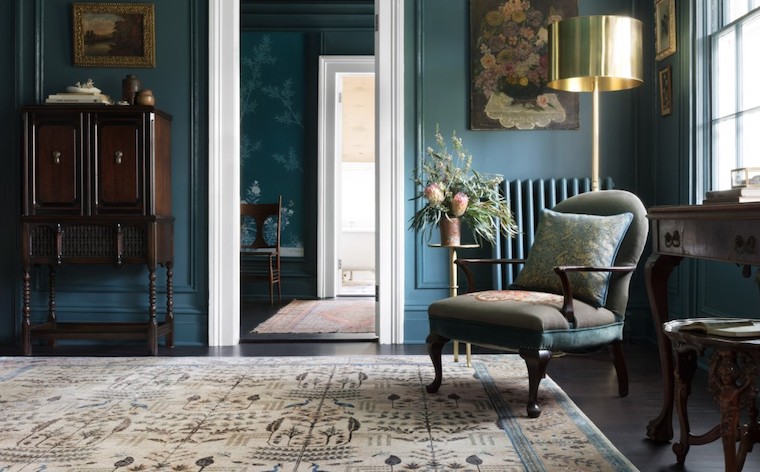 Rifle Paper Co and Loloi collaborated to create artfully crafted rugs and pillows that both draw you in, and encourage you to share them with others. In a press release, Rifle's Anna Bond noted, "When thinking about rugs and pillows, my goal was to create designs that brighten up the home by bringing in unique colors and patterns." Whether it is a beautiful flower or a whimsical pillow of Paris, this rug and pillow collection evokes classic comfort with designs that are positively busting with rich color.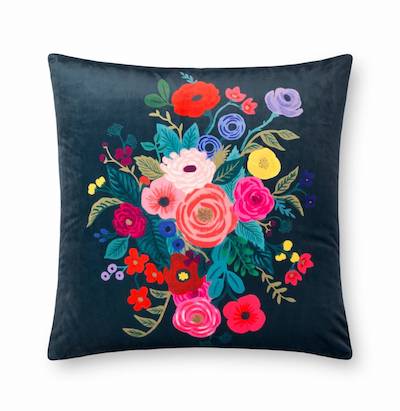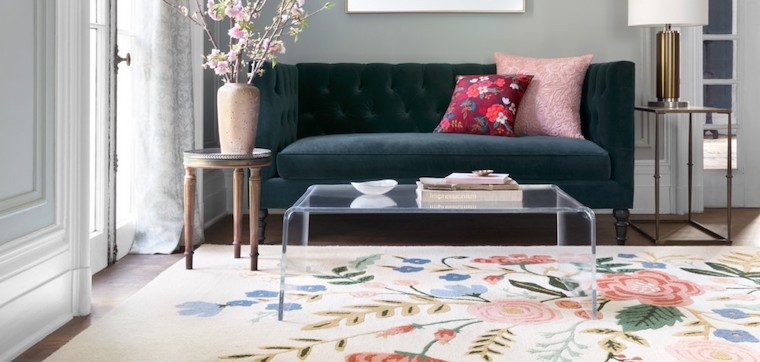 Drop by Hodge Floors and take a look at the latest rug and pillow designs from Rifle Paper Co. and Loloi Rugs.
You can also flip through the catalog below.