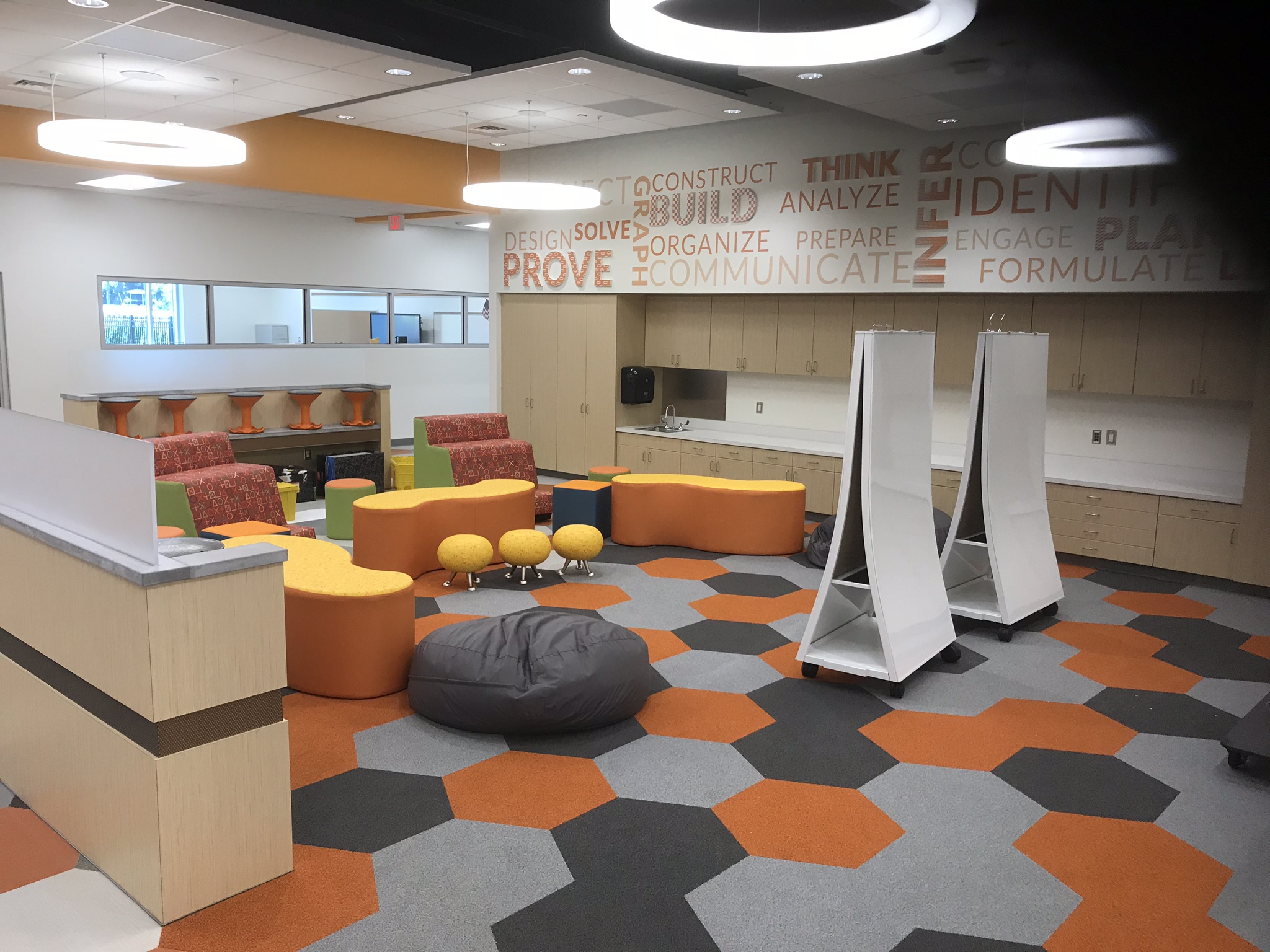 With school well underway at Drayton Mills Elementary in Spartanburg, we've loved thinking about the "pitter patter" of feet over this new school's floors throughout the fall.
This was a project that was infused with creative heart from start to finish. Designer Lynne Wilson from McMillan Pazdan … read more
Written on September 27th 2018.
Posted in
Flooring